There are many applications and instances in which mixing ingredients or elements together results in strength and resilience. One example involves metals. The bronze and copper weapons wielded by ancient warriors were no match for the knives and swords forged by those who learned to mix iron and carbon to create steel.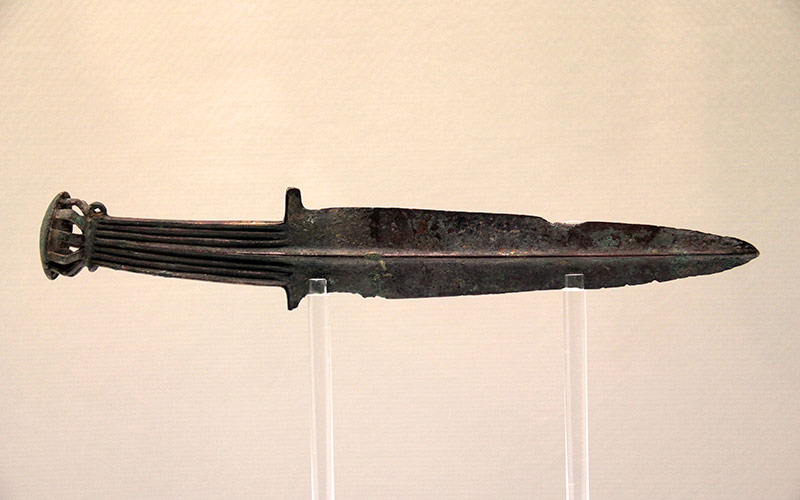 You can likely think of many other ways in which mixing things together has positive results. With regard to the spiritual realm, however, we are encouraged by Scripture to look at things in a different light.
Carefully consider the following three verses in the ESV:
Matthew 10:16 – "Behold, I am sending you out as sheep in the midst of wolves, so be wise as serpents and innocent as doves."
Romans 16:19 – "For your obedience is known to all, so that I rejoice over you, but I want you to be wise as to what is good and innocent as to what is evil."
Philippians 2:14-15 – "Do all things without grumbling or disputing, that you may be blameless and innocent, children of God without blemish in the midst of a crooked and twisted generation, among whom you shine as lights in the world."
In each of these three verses, something good stands in contrast to something evil. Goodness is, at least in part, spoken of as innocence. The Greek word translated here as innocent appears only these three times in the New Testament. The root meaning of this word, akeraios, means to be unmixed, or pure.
Why would the Lord want us to be unmixed when it comes to evil? There are a number of reasons. First, Jesus died to set us free from evil. All humans are born as slaves to sin. Only through trusting in Jesus for salvation have we been set free. Only through living according to God's word and with the empowerment of the Holy Spirit can we ever separate ourselves from the control of evil. Do Christ followers always do so? No. We all still sin. The difference is that Christ followers seek forgiveness for their sin and are cleansed as they do so.
Life for Christ followers is warfare. We continually battle evil, especially in the spiritual realm, so that we can stand firm in our faith and remain as unmixed as possible. There's a second reason why the Lord wants us to remain unmixed. Whereas mixing metals results in strength and resilience, when Christ followers allow evil to creep into their lives they become spiritually weak.
Allowing evil to dwell in our lives gives the enemy a right to work among us. This is spoken of in Ephesians 4:27 (NIV) as giving the enemy a "foothold" against us. The ESV translates this as giving Satan an "opportunity." The root word in Greek means to give someone or something a place to dwell or to operate. When we choose to mix with evil, we give the enemy permission to work on us. To the degree we do so, we create distance between us and God, who cannot allow evil in his presence as noted in Psalm 5:4 (ESV):
For you are not a God who delights in wickedness; evil may not dwell with you.
There are many other verses in God's word that encourage us to remain "unmixed." As just one example, as part of my reading this week the Lord used a particular verse to make me think hard about the war in which I and all other Christ followers are engaged as we walk this earth during the present age. Romans 6:12-13 (ESV) reads:
Let not sin therefore reign in your mortal body, to make you obey its passions. Do not present your members to sin as instruments for unrighteousness, but present yourselves to God as those who have been brought from death to life, and your members to God as instruments for righteousness.
The verb translated as "present" in the verse above is derived from two Greek words. The first means "near," and the second means "to stand." In other words, the Lord is encouraging us to stand in close to God, and to avoid standing in close to evil.
As I read this, I sensed the Lord encouraging me to examine my life. In what ways do I stand near the enemy? Am I allowing myself to be mixed, or "alloyed" with evil? In what ways do I stand as close to God as possible, and in what ways do I fight to ensure that I can stay as unmixed as I can?
I pray for God's strength as I seek to remain unmixed. I pray this for myself, for those closest to me, and for all Christ followers. As I do so I am under no allusion that I will always be pure. We all fall short in many ways. And yet, the desire of our hearts to remain unmixed is so important. I don't know about you, but when I do mess up I am greatly encouraged by 1 John 1:5-9. In the ESV this reads:
This is the message we have heard from him and proclaim to you, that God is light, and in him is no darkness at all. If we say we have fellowship with him while we walk in darkness, we lie and do not practice the truth. But if we walk in the light, as he is in the light, we have fellowship with one another, and the blood of Jesus his Son cleanses us from all sin. If we say we have no sin, we deceive ourselves, and the truth is not in us. If we confess our sins, he is faithful and just to forgive us our sins and to cleanse us from all unrighteousness.
How amazing that as we walk this earth, as we fight the epic spiritual battle of this evil age, and as we seek to please the Lord and yet at times fail, forgiveness is always available through Jesus to the child of God. I'm so encouraged by God's grace, and I hope that you are as well. As we walk this battlefield, let's encourage one another in the Lord. As we have appropriate opportunities, let's share with those who don't yet know him the good news that we don't have to be slaves of sin, and that those who trust in Christ will one day be completely free from sin and evil forever.