In Part One of this series, we mentioned that the word "arena" refers to a place of contest or combat. We noted that in the spiritual realm the arena is that place where battles are fought for the souls of men, women, and children. We are all born into sin and darkness. This is Satan's dominion, and he and those who serve him will do anything to ensure that as few as possible find the way out.
As we noted, the Bible is clear that Jesus represents the only escape from the domain of darkness. Only through faith and trust in Jesus, and thus being reconciled to God the Father and empowered by the Holy Spirit, can we escape the domain of darkness and enter God's eternal kingdom. This, then, is the arena of ultimate warfare. Satan knows his terrible fate. All his rage, stratagems, energy and those of his servants are fixed on retaining power and control over the souls of as many men, women, and children as he can.
It's not difficult to enter the arena as a half-hearted Christian. Satan and his servants know their enemies well. They likely welcome those who claim faith in Christ, yet who deep in their hearts love the ways of this world. No matter how effective they may seem to others, no matter what degree of Christian celebrity they may achieve in the eyes of the world, the message they live and share is not the message of biblical faith. Instead, it's a watered-down version of the gospel intended to please people and to gain followers.
It's not difficult to recognize these individuals. They highlight the many benefits of being a Christian. As they do so they will almost never speak of sin, its worldly and ultimate consequences, or the need for repentance. They seldom speak of faith in and dependance on Jesus, or of being led by Scripture. Some of their flock may eventually become sincere Christ followers as they discover the truth of God's word on their own. And yet, it's likely that most will remain blindly under the control of the enemy along with those who so eloquently lead them from the pulpit. Those who enter the arena in this way bring little or no light into the domain of darkness, and thus have little chance of helping others to find the way out. For this reason, God's enemies likely pay little attention to them.
To enter this arena as a Christ follower, on the other hand, involves incredible cost. As noted, Satan and his servants know their enemies very well. When Christ followers venture into the domain of darkness carrying the bright light of biblical faith, they draw attention.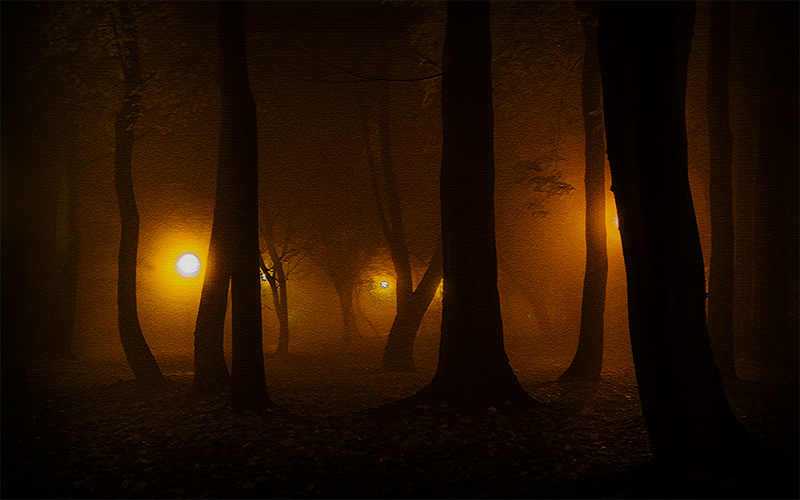 We'll discuss next week how the enemies of God react to Christ followers who dare to enter the arena, the domain of darkness. For now, let's focus on what it looks like to carry the light of biblical faith into this realm.
In John 12:46 (ESV), Jesus said:
I have come into the world as light, so that whoever believes in me may not remain in darkness.
And in Acts 26:18 (ESV) Jesus said that he was sending the man who would become the Apostle Paul to open the eyes of people so that they may:
Turn from darkness to light and from the power of Satan to God, that they may receive forgiveness of sins and a place among those who are sanctified by faith in me.
Later, Paul wrote to the Church in Ephesus about what the life of a Christ follower looks like. In Ephesians 5:1-16 (ESV), Paul writes:
Therefore be imitators of God, as beloved children. And walk in love, as Christ loved us and gave himself up for us, a fragrant offering and sacrifice to God.

But sexual immorality and all impurity or covetousness must not even be named among you, as is proper among saints. Let there be no filthiness nor foolish talk nor crude joking, which are out of place, but instead let there be thanksgiving. For you may be sure of this, that everyone who is sexually immoral or impure, or who is covetous (that is, an idolater), has no inheritance in the kingdom of Christ and God. Let no one deceive you with empty words, for because of these things the wrath of God comes upon the sons of disobedience. Therefore do not become partners with them; for at one time you were darkness, but now you are light in the Lord.

Walk as children of light (for the fruit of light is found in all that is good and right and true), and try to discern what is pleasing to the Lord.

Take no part in the unfruitful works of darkness, but instead expose them. For it is shameful even to speak of the things that they do in secret. But when anything is exposed by the light, it becomes visible, for anything that becomes visible is light. Therefore it says, "Awake, O sleeper, and arise from the dead, and Christ will shine on you." Look carefully then how you walk, not as unwise but as wise, making the best use of the time, because the days are evil.
Most of the second and forth paragraphs of the passage above speak of avoiding the kind of lifestyle of those who, though they don't know it, are under the control of the enemy. Unfortunately, this often includes those who are half-hearted Christians.
And yet, notice that the first and third paragraphs focus on walking in love and in the "fruit of light." This refers to the fruit of the Spirit. Fruit, as spoken of in the Bible, is the result of living life in God's presence, being faithful to His word, and being empowered by his Spirit. In Galatians 5:22-23 the lives of those who live like this are said to be characterized by love, joy, peace, patience, kindness, goodness, faithfulness, gentleness, and self-control.
In 1 Corinthians 13:4-7 (NIV) the love God desires us to live out is spoken of in the following way:
Love is patient, love is kind. It does not envy, it does not boast, it is not proud. It does not dishonor others, it is not self-seeking, it is not easily angered, it keeps no record of wrongs. Love does not delight in evil but rejoices with the truth. It always protects, always trusts, always hopes, always perseveres.
This is what it looks like to carry the light of biblical faith into darkness. This is what it looks like to live out biblical faith. Doing so in this world, in the domain of darkness, cannot help but draw the attention of God's enemies. It will also be noticed by those who, whether they know it or not, are under the control of the Enemy.
Let's be very clear. Neither sincere Christ followers nor anyone else can live out the message of biblical faith to the fullest. We all fail many times and in many ways. We all have remnants of our sinful nature and need forgiveness on a regular basis. And yet, as Christ followers draw near to God and seek to live in his presence and power, more of our lives will look like the love and fruit as described in Scripture. As I seek to grow in this, it helps me to pray in the following way:
Lord, I confess that I often fall short of living out your love and fruit. Please search me and know me fully. I seek to hide nothing from you. As you find anything within me that's pleasing to you, please help me to grow in these areas, and please add many more. As you find anything within me that's not pleasing to you, I ask for your forgiveness, and I pray that you would destroy these areas of my life. Please teach me to overcome them through your love as they seek to return.
To carry the light of biblical faith into darkness, to enter the arena as a Christ follower, involves authentically seeking to live in God's love and fruit. It also involves the willingness to gently share with others why you seek to live in this way, and that one can only do so through faith in Jesus.
The enemies of God seethe with hatred against those who carry light into the arena. Next week we'll examine the ways in which Satan and his servants seek to fight back. In the meantime, let's commit to drawing closer to God than we've ever been, and let's be faithful to His word and be led by His Spirit. And let's commit to encouraging one another as we do so.