I've recently been studying for an amateur radio license. This involves a great deal of material. Laws and theories concerning electricity and electronics are among the subjects. One of the amazing things is how consistent electricity is. Volts, amps, and ohms are among the values that can be reliably measured by the use of a multimeter. Knowing the results of a test gives one confidence that the equipment will operate correctly, and within safe limits.
During the decades after Jesus was taken up into heaven, there were all sorts of teachings being shared. Some lined up with what Jesus had taught his Disciples, and other teachings were way off. There was sound doctrine being taught, and false doctrine. There were teachers of integrity, and false teachers. This concern was noted in 1 John 4:1 which in the ESV reads:
Beloved, do not believe every spirit, but test the spirits to see whether they are from God, for many false prophets have gone out into the world.
One of the early churches Paul and his companions helped to start was in Thessalonica. Unable to be there in person at one point, Paul wrote them letters. In these letter and others, Paul, too was concerned about false teaching. In 1 Thessalonians 5:16-22 (ESV) Paul writes:
Rejoice always, pray without ceasing, give thanks in all circumstances; for this is the will of God in Christ Jesus for you. Do not quench the Spirit. Do not despise prophecies, but test everything; hold fast what is good. Abstain from every form of evil.
Did you catch it? Paul instructs the Christ followers in Thessalonica to "test everything." Some two thousand years later, it remains important for us to test the theories, doctrines, and philosophies that are being promoted and that many claim are true and good. But how can we test these teachings and thus not fall into error? It would be awesome if there was a reliable multimeter to test teachings in the same way that one can test electrical current. Although we don't have a spiritual multimeter, we do have some resources that can help.
The most important standard for us to test teachings against is God's word. The Bible is the instruction manual for life. As Paul wrote in 2 Timothy 3:16 (NIV):
All Scripture is God-breathed and is useful for teaching, rebuking, correcting and training in righteousness, so that the servant of God may be thoroughly equipped for every good work.
It's not enough to look for a Bible verse or two here and there to try to test the latest doctrines and teachings. Test them against the entirety of Scripture. Test them to see if they line up with the character of God as revealed in the Bible, and with what Jesus taught and how he and faithful Christ followers who came after him lived.
For example, take a look at 1 Timothy 1:3-6 (ESV). Paul is quoted as saying:
As I urged you when I was going to Macedonia, remain at Ephesus so that you may charge certain persons not to teach any different doctrine, nor to devote themselves to myths and endless genealogies, which promote speculations rather than the stewardship from God that is by faith. The aim of our charge is love that issues from a pure heart and a good conscience and a sincere faith. Certain persons, by swerving from these, have wandered away into vain discussion.
When you test a teaching or philosophy, ask yourself whether it lines up with sincere biblical faith. Is "the aim of their charge love," or is it self-seeking? Does it come from those with pure hearts and a good conscience, or are there malicious ends that are trying to be achieved? Does the teaching bring unity, or division? Is it based on anger, revenge, and past grievances, or is it based on love? The chart below may help you distinguish between these: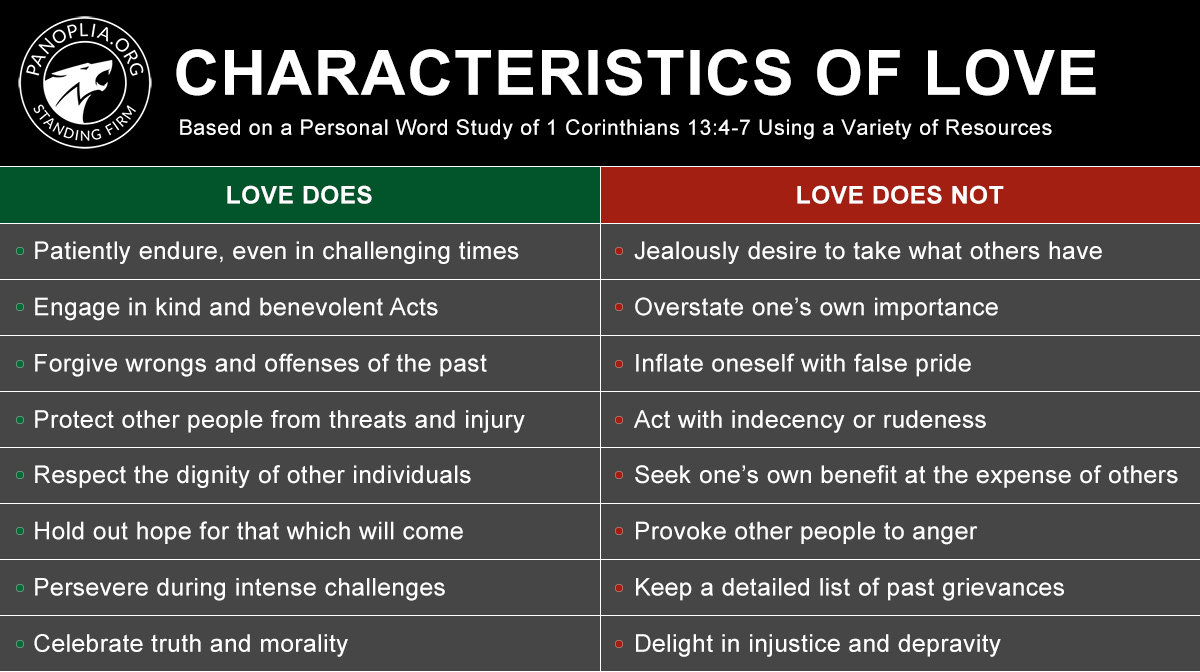 Finally, Jesus gave us another test. In Matthew 7:15-17 (NIV) Jesus is recorded as saying:
Watch out for false prophets. They come to you in sheep's clothing, but inwardly they are ferocious wolves. By their fruit you will recognize them. Do people pick grapes from thornbushes, or figs from thistles? Likewise, every good tree bears good fruit, but a bad tree bears bad fruit.
Look at the lives of those who are developing and promoting new doctrines, teachings, and philosophies. Do they demonstrate good fruit, or bad? A good way to check is to see the contrast as shown in Galatians 5:19-23 (ESV):
Now the works of the flesh are evident: sexual immorality, impurity, sensuality, idolatry, sorcery, enmity, strife, jealousy, fits of anger, rivalries, dissensions, divisions, envy, drunkenness, orgies, and things like these. I warn you, as I warned you before, that those who do such things will not inherit the kingdom of God. But the fruit of the Spirit is love, joy, peace, patience, kindness, goodness, faithfulness, gentleness, self-control…
As new theories and teachings are promoted and adopted by many, let's consider them in the light of Scripture. Let's discuss them with fellow Christ followers. Let's examine the teachings and those who promote them to see if they are striving for love, or for division. Above all, let's pray together that the Lord will guide us as we seek to discern the truth and to humbly walk in his will.
May God grant us unity in biblical faith, and teach us to love him and to love others in these challenging days. Amen!