During my travels this past week I found myself in a meeting with an important individual. As we sat down to start our conversation, he mentioned that it was a bit warm in the room. We both walked over to the thermostat on the wall. I mentioned that it was set to 72 degrees and asked what temperature would be more comfortable for him. He answered by saying something along the lines of, "I have no idea what 72 degrees Fahrenheit means, we use Celsius."
I can't blame this leader for not knowing the Fahrenheit system. Even after living overseas for years at a time and setting temperatures using Celsius, I couldn't remember that 72°F roughly equates to 22°C. With this in mind, we simply set the thermostat to a few degrees cooler and started the meeting.
As in the case above, sometimes exact standards are not necessary. At other times they are critical. For example, take a look at the image below.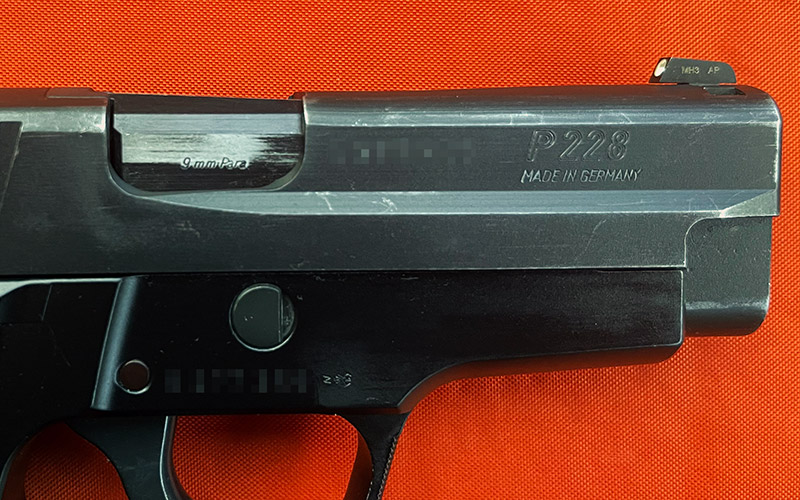 This is an image of my Sig Sauer P228. Notice that the barrel is stamped "9mmPara." That's a standard that means something. And yet, it may not mean anything to ninety percent of the world's population. Misunderstanding this standard and attempting to load and fire the Sig could be disastrous.
To make things even more complicated, the image below is of one of the boxes of ammunition that I have stacked next to my 9mm pistols.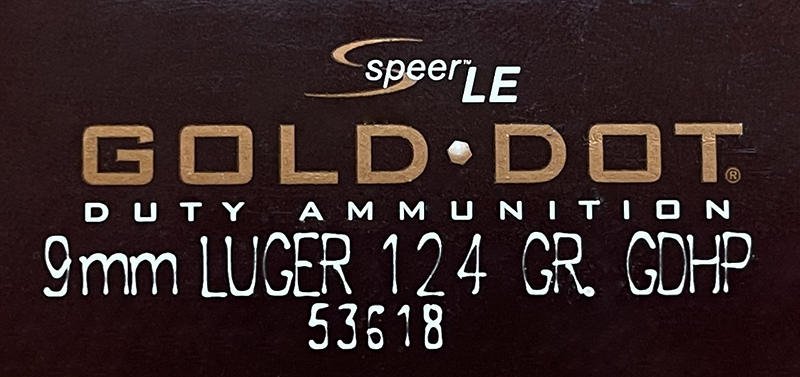 Even if one knew that 9mmPara stamped on a firearm's barrel designated the ammunition it uses, one may not know that 9mm Parabellum is also referred to as 9mm Luger. This gets complicated for those unfamiliar with firearms. In fact, even professionals make mistakes. I was recently told by an individual who evaluates top-tier operators for an extremely selective program that more than one candidate, while under stress, mixed up their 5.56 and 300 Blackout magazines. This not only destroyed an expensive firearm, but the chances of the candidate making the program as well.
As this case demonstrates, standards are sometimes critical and mistakes can be costly. This is true for firearms. It's also true in the spiritual realm.
In the same way that 9mmPara stamped on a Sig Sauer pistol means something, Jesus meant something when he said to one of his Disciples as recorded in John 14:6 (ESV), "I am the way, and the truth, and the life. No one comes to the Father except through me."
That's pretty specific. Trying to fire 5.56 ammunition in a firearm chambered in 300 Blackout results in disaster. According to the verse quoted above, seeking to draw near to God through any other means than Jesus is also catastrophic. In fact, whereas messing up with firearms may cause injury or cost you a job, messing up spiritually has consequences that are eternal.
The Bible, the word of God, reveals God's standards for those who seek to please him and to spend eternity with him. As Paul states in Hebrews 4:12-13 (ESV):
For the word of God is living and active, sharper than any two-edged sword, piercing to the division of soul and of spirit, of joints and of marrow, and discerning the thoughts and intentions of the heart. And no creature is hidden from his sight, but all are naked and exposed to the eyes of him to whom we must give account.
And as noted in Psalm 119:105, "Your word is a lamp to my feet and a light to my path." Trying to navigate life on our own, without the benefit of God's word as a guide, is like trying to walk through a minefield in complete darkness. Even if it seems we're doing well, in the end living life without the truth of God's word as a guide will end in eternal disappointment.
So what does God's word teach? God's will for us as expressed in his word is for us to love God with all our heart, soul, spirit, mind and body, and then to love others sacrificially. This can be found in Matthew 22:34-40. The way we draw near to, please, and love God is to received Jesus as our Lord and Savior. We then seek to live our lives according to the standards outlined in the Bible. This is where we learn what it means to love God through Jesus and to love others sacrificially. God also gives those who receive Jesus the Holy Spirit to guide us through life and to help us understand God's word.
My regular reading for this morning serves as an excellent example. I was scheduled to read 1 Corinthians chapter 13. Here's verses 4-7 of this Chapter in the NIV:
Love is patient, love is kind. It does not envy, it does not boast, it is not proud. It does not dishonor others, it is not self-seeking, it is not easily angered, it keeps no record of wrongs. Love does not delight in evil but rejoices with the truth. It always protects, always trusts, always hopes, always perseveres.
This is God's standard for love. It's described here, and is expressed directly and indirectly throughout the New Testament. Compare this to love as practiced by political groups today, by celebrities, or by any others who set the standards for society.
The Bible is God's standard for those who seek to draw near to him, please him, and desire to dwell with him for eternity. It's there for us to know. It's there to guide us through life on a daily basis so that we know how to love God and how to love others as is pleasing to God.
As noted above, standards are sometimes critical. There's no greater joy now, and there will be no greater joy for eternity than for us to live out God's love as taught through his word. If you don't do so already, we encourage you to read a chapter of the New Testament each day. Start with the Gospel of John, the fourth book of the New Testament. Before you begin a chapter each day ask God to give you eyes to see and ears to hear what He wants you to know. This has been life-changing in the extreme for us, and we trust that it will be for you as well.