Over the past few years we've been directly involved in seeking to resolve dozens of cases in which individuals have been detained overseas by repressive, authoritarian governments. These cases involved intense interrogation. It's not unusual for such interrogation sessions to last many hours, and to be repeated day after day for weeks or more. They often involve psychological, if not physical, torture.
We were informed last week of yet another situation involving dozens of individuals. We obviously cannot offer details, yet this reminds us that training in best practices of how to handle interrogation is a key element in soft skills and tactics. Far more important is the realization that as an overall body of knowledge a major objective of soft skills and tactics training is to help one avoid being detained and interrogated by repressive regimes in the first place.
We have first-hand experience of being interrogated overseas. This has included threats of long-term detainment, of being locked away and drugged, of being expelled from a country, or simply being denied entry. We've also personally debriefed a significant number of individuals after they were eventually released from detainment that included intense interrogation.
We share what we've learned from these experiences in topic 03.01.01 of the Panoplia.org Soft Skills and Tactics (SST) online training course. We invite you to learn through our own experiences and what we've learned from others on how to handle intense interrogation with the best chance of being released, or in very difficult cases at least not being detained indefinitely.
Those involved in the case that started last week were not trained by us. They simply have some degree of connection to those who were. We've trained thousands of individuals over the years in soft skills and tactics. Many have shared experiences of how implementing their training helped them avoid detainment or other trouble. Some who were questioned shared how falling back on their training helped the outcome.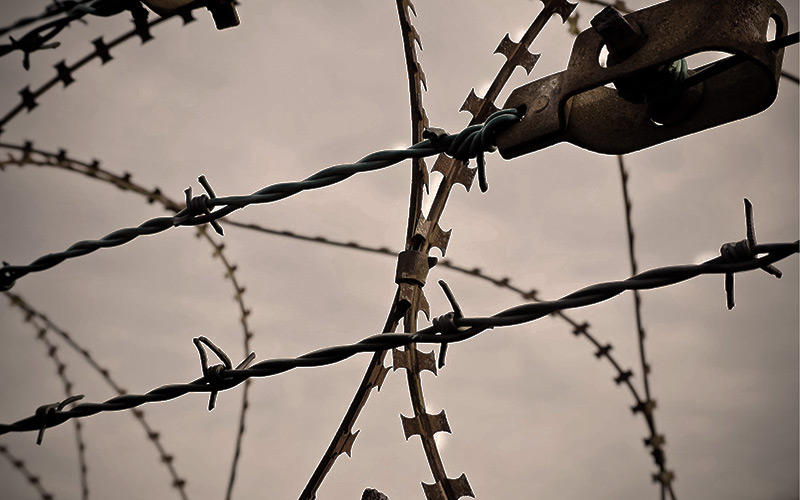 We hope you never have to make use of training in how to handle interrogation from a repressive regime, militant group, or in similar circumstances. And yet, with the rise of anarchist groups and far-left organizations that advocate violence in the United States and other parts of the West, it's difficult to know what the future holds.
For these reasons we encourage you to consider taking the Panoplia.org SST online course. Doing so will offer you insights into the skills that have helped teams and individuals thrive within some of the most challenging operating environments you can imagine. Living out these skills and sharing them with others will help you build confidence, and will help ensure that you can thrive in almost any environment or situation.