There's been a number of times over the years when individuals we advise had to evacuate an area under threat. The most recent was within the past few weeks. At least one of these incidents was an extraction involving a helicopter whose crew had to search for individuals in a conflict zone.
Even when one's initial location coordinates are known, it's not always easy to find them. At times they have to move due to evolving threats. At other times they may have to find cover or concealment until the moment they're picked up. This presents a problem for those trying to reach them in order to render assistance.
In such situations it's important to have a means of signaling those attempting to reach you. A flashlight, especially one that includes red and green lenses can be helpful, as can a strong laser pointer. In fact, some lasers are powerful enough to point miles into the sky and can be seen from great distances. Even ChemLights strung together on a line and whipped overhead can be helpful. The problem is that these signaling items are visible not only to rescue personnel, but to anyone else. In conflict zones this is problematic.
This is where Infrared (IR) signaling devices become very helpful. Generally these are invisible to the naked eye. They can only been seen by those who come prepared. Pilots, tactical operators, and rescue personnel are often equipped with Night optical/observation Devices (NODs). These include night vision goggles and other gear that can cost as much or more than your dream car. These devices are designed to be able to see IR signals.
There are many IR signaling options on the market. For example, I've carried the VIP (Visual Identification Projector) Beacon shown below for years.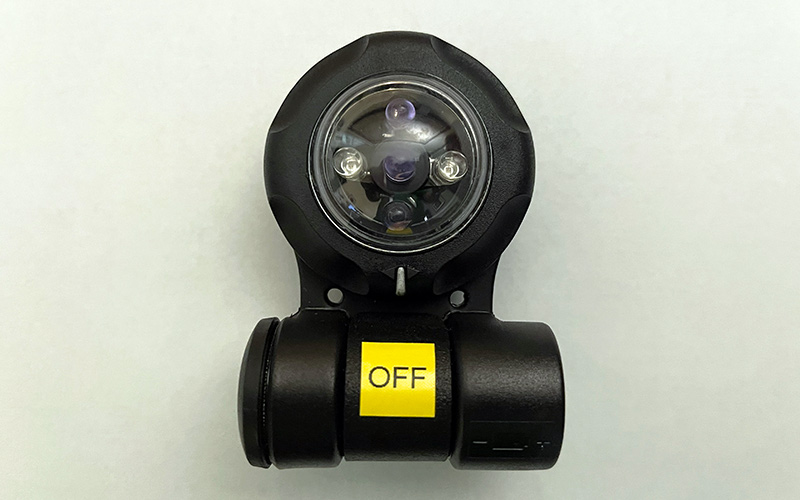 You may also be familiar with the slightly larger FRS/MS-2000 Distress Marker. The issue with these is that although they don't weigh much, I find them a bit bulky. Perhaps for this reason I've generally carried these in my Loadout Levels 3A (Portable Survival) or 3B (Vehicle Survival). Since my Loadout Level 02 (Go Bag) is with me far more often, I wanted to find a smaller IR marker that I could throw into it.
I recently came across the Phoenix Junior IR Beacon made by Cejay Engineering. Nicknamed the "Firefly," it was designed as an individual Combat Identification marker rather than a signaling unit. Despite this, it actually works quite well as a covert signaling device when those you want to locate you are not too far away. The amazing part is the size of this unit. At an inch long and half an inch high and wide it's tiny. It's activated by attaching it to a 9 volt battery. Together with the battery and the case shown below it weighs only two ounces.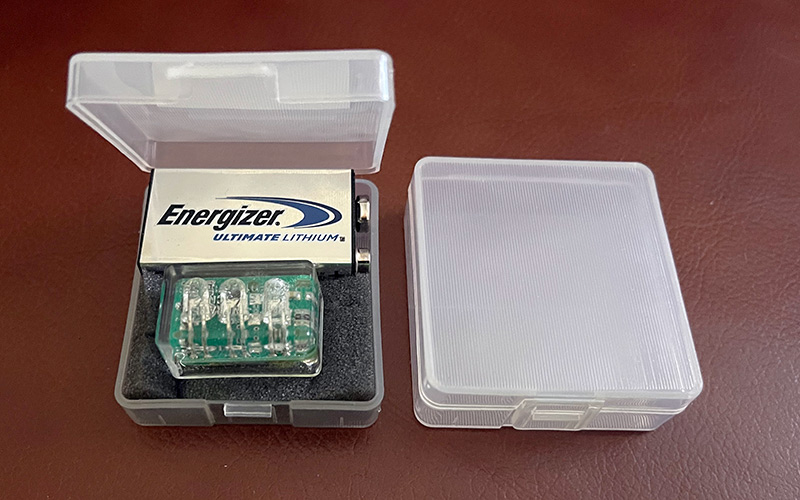 The cases can be found on Amazon by searching for "Wayllshine 9V Battery Storage Case." They come in a pack of six and cost about $7.00. They may not last long, but they weigh nothing and fit the battery and the Firefly perfectly. I added some foam so the Firefly would not bounce around.
In our testing we found that the Firefly's pulsing IR strobe can be seen through night vision devices at 500 yards. Our testing conditions included a great deal of ambient light and some light rain. In very dark conditions it's signal may be visible at even farther distances.
We've also used Guardian Angel Safety Lights for visible signaling since 2018. We understand that they recently introduced a micro version that emits IR only. We plan to test this in the coming weeks.
You may be thinking at this point, "That's great, but I don't have thousands of dollars to spend on night vision goggles." The great thing is that you don't need to sell your house to see in the dark, or to make IR signals visible. For the past four years or so I've been carrying a Carson Mini Aura (NV-200) in my Go Bag.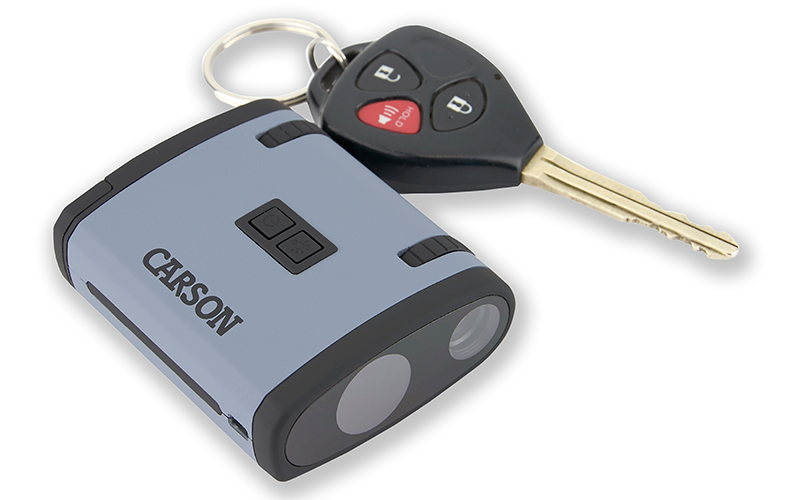 This very small digital night vision monocular costs about $100 and is well worth the price. Loaded with three AAA batteries, it only weighs in at 2.7 ouches. The screen size is less than ½ by ½ inches, and yet it works surprisingly well. Some might be tempted to call this a toy, yet it's been bouncing around in my Go Bag during international travel and in other Loadout Levels for years. It's never failed me, and has allowed me to see in the dark when others can't. This is the unit we used to test the Firefly signal at 500 yards. You can view specifics by CLICKING HERE, and a video by the manufacturer HERE.
Tactically-minded individuals can likely think of many ways in which the NV-200 and the Firefly or a similar IR signaling device can be used together in times of crisis, conflict, or in emergency situations. They can also be used in any other scenario when you want to signal another person without anyone else being able to see the source. The nice part is that unlike night vision goggles, these two small units fit in my very light Go Bag and can travel with me wherever I go, even during international trips.
As always, remember that Panoplia.org has no affiliate relationships with manufacturers or retail suppliers, nor do we participate in third-party advertising. We simply share our views about gear and supplies that work well for us under hard use.