We've been amazed over the years to see how resilient children can be. Even in high-risk areas or conflict zones, some children seem to cope quite well. This notwithstanding, there are other children who clearly struggle. Reports indicate that some individuals exposed to traumatic situations during childhood deal with emotional and physical challenges for years thereafter.
The world has been an unusually challenging place for the past several years. There are children today who've never known what it's like to be in public without wearing a mask to protect them from the COVID virus. And while conflict has raged in parts of Africa and Central Asia for decades, the ongoing Russia-Ukraine war has brought incredible suffering to parts of Europe that have known peace for many years.
It's sometimes easy to forget that children experience things differently than adults do. Children often don't have the capacity to understand why very bad things are happening in their environment. We strongly recommend that both adults and children who've been through traumatic situations seek help from professionals. It's remarkable what trained and experienced counselors and therapists can do to aid the healing process and to help prevent the potential for years of emotional suffering.
We are by no means experts in these areas. And yet, when adults go through our training in preparation to operate in high-risk areas they often express their appreciation for the skills they been given. Some then ask us our thoughts concerning how they can share some of what they've learned with their children. We share our advice on this in topic 03.0.03.02 of the Panoplia.org online Soft Skills and Tactics (SST) course.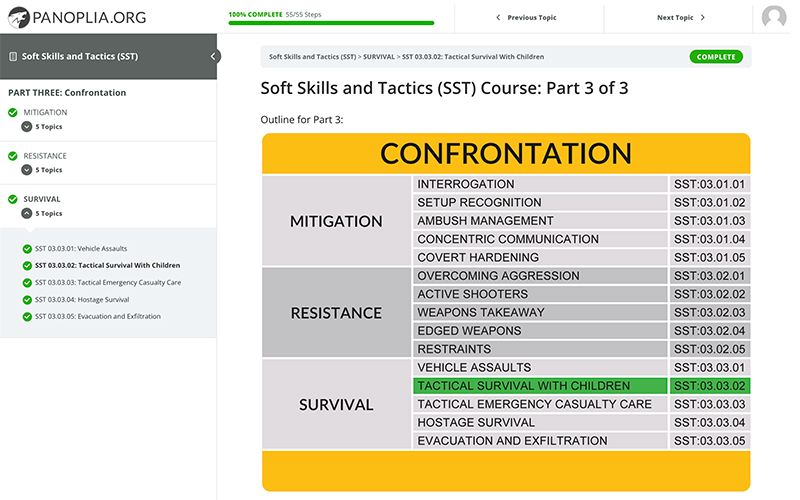 In this topic, we offer the following advice:
A Child's Worldview

There's so many bad things that happen in our world today that parents may be tempted to shield young children from everything but the good. The issue is that without an understanding of what's bad and what's good, children may not be well prepared to distinguish between the two, even as they grow older.

This doesn't mean that we need to expose young children to concepts and events that are horrific and graphic. What we recommend is that parents start to help their children at the very youngest ages to distinguish between good and evil in age-appropriate ways.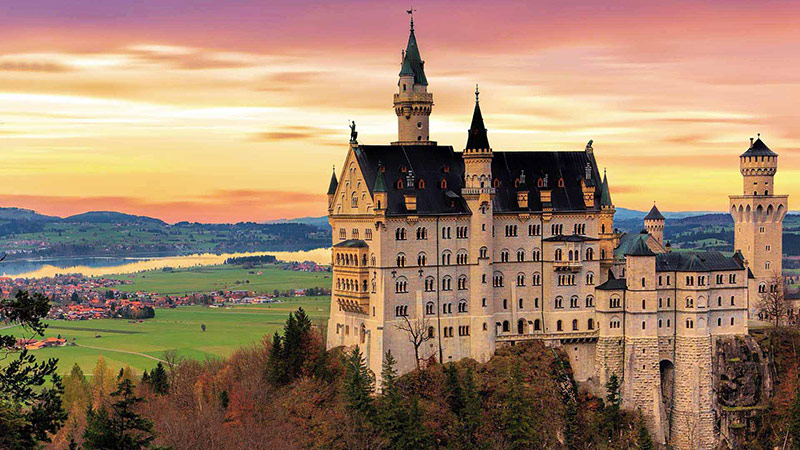 We suggest talking with children about good and evil in the context of stories involving kings, queens, princes, princesses, knights, and knaves. Such stories have been used for centuries to introduce the concepts of good versus evil in ways that even the smallest children can understand without being frightened. It's up to parents to decide which stories or animated classics are appropriate. You can even make up your own stories if you feel more comfortable doing so.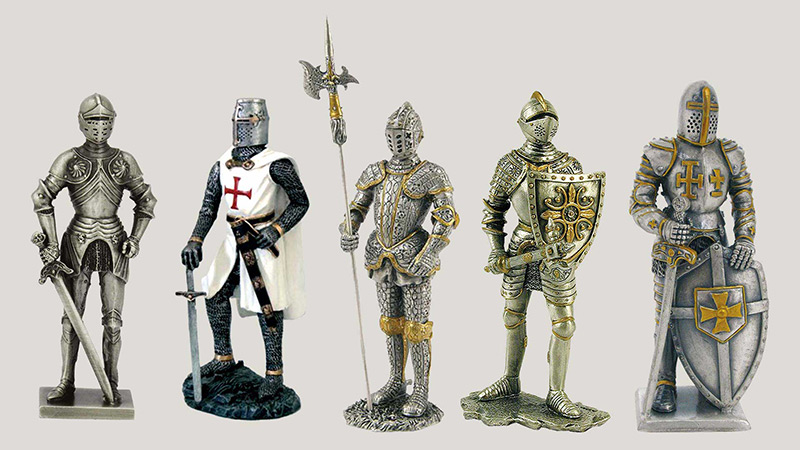 The object is to use classic stories, animated films, or even your own made-up tales to convey what makes someone a good person, and what makes someone a bad person. Doing so with care and intentionality will help parents introduce children to security concepts in an age-appropriate way.
We go on in this course topic to offer examples. We then address the importance of talking with young children in age-appropriate ways to help ensure they never become the victim of sexual abuse. Finally, in this topic we suggest teaching young children a few key words that alert them to when a situation necessitates emergency steps, and how to move through crowds using a method known as protective linking.
Again, we are not experts in child psychology, development, or even child safety. We do, however, through the SST course topic noted above offer our best advice on helping to prepare children based on our years of personal experience living and working in high-risk areas and helping families through crisis situations.
There's no substitute for trained and experienced mental health professionals to help both adults and children heal from traumatic experiences. In addition, we suggest that parents can and should use their own judgment and conduct their own research concerning how they can best prepare their children to recognize good versus evil in a number of contexts and in age-appropriate ways.
It would be wonderful if the world was a place in which nothing bad ever happened. Knowing this not to be the case, let's love our children, grand-children, and others by helping them to avoid traumatic situations to the best of our ability.