On June 28, 2002 we purchased a new 2003 Honda Pilot. This outstanding vehicle gave us twenty years and one month of excellent service. That's over 7,300 days of safety and dependability. I don't think anyone could ask for more.
For the past three years or so we've known that the time would come. Although they did not impact the safety or reliability of the Pilot, there were some expensive repairs that were needed. We simply took great care of the vehicle and decided that we'd drive it until it was unreliable or unsafe. Sure enough, over the past year a few more systems started to go. The latest was the air conditioner. When the dealer suggested over $8,000 in overall repairs, we knew it was time. It didn't help that the AC was out and it was July in Florida.
We knew for some time that the day would come when we'd have to part ways with out cherished Pilot. With this in mind we've been researching replacement vehicles for almost three years. We settled on a Toyota RAV4 Hybrid. The primary reasons were the safety, dependability, the size, and the milage. On a tank of 14 gallons one can go 550 miles. This is over twice as far as the 270 miles we could go on 16 gallons in the Pilot. Since we are a one car and one motorcycle family, dependability was near the top of our list.
As you might know it's very difficult to purchase a new car at this time. We went to the dealership last week expecting to be placed on a waiting list for 1-3 months, and ready to endure driving the pilot with no AC through a brutally hot summer. As it worked out, a 2022 Toyota RAV4 SE Hybrid was delivered just before we got there. This was not on the inventory of expected vehicles that had been promised to those on waiting lists. It simply came out of nowhere. It was offered to us, and after praying about it we drove it home a few hours later. The dealer could not recall how long it's been since a customer walked in for an initial discussion and drove out with a new car on the same day.
Although it's certainly not as off-road capable as the Toyota 4Runner or Jeep products preferred by many security-specialists, this model of RAV4 does have 219 horsepower and All-Wheel Drive. No, it won't go where its body-on-frame sisters will, but it's what we could afford. The bonus is the fact that in an evacuation scenario one tank of gas could get us from Central Florida well into Tennessee.
We are thankful to the Lord that we were able to get the vehicle we had been planning on. We're also thankful for the outstanding service we received from the Pilot. It sure was hard to see that go! Here's hoping that our RAV4 will match our Pilot for length of service!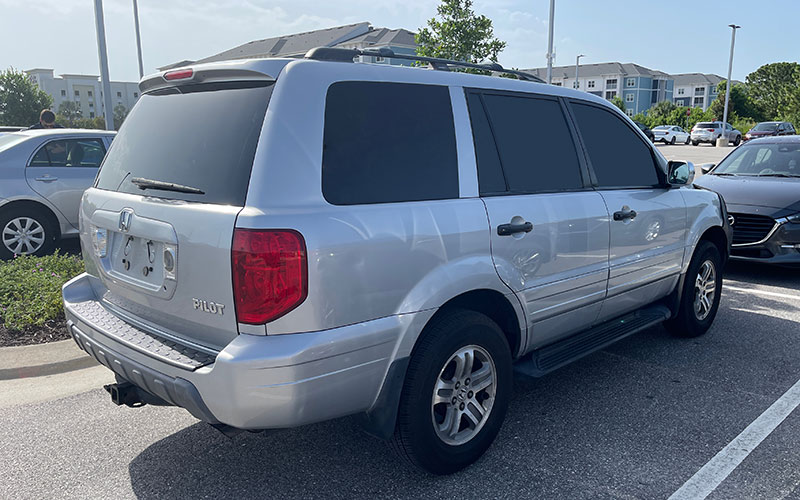 In the weeks to come we'll offer a bit more information about the new vehicle, and how we've adapted our Loadout Level 3B (Vehicle Survival) for the RAV4 Hybrid.