On a set schedule we run on-site Soft Skills and Tactics (SST) training events. These are not open to the public. Instead, they help to prepare individuals who will be serving on teams in some of the world's most challenging international locations. This is the in-person course that the Panoplia.org online SST course was modeled after. The on-site course covers the same subject-matter areas (shown here) as are covered in this publicly-available online course.
During the on-site events, participants receive lectures covering the SST subject-matter areas. This is followed by walk-throughs during which they practice the skills they've been taught. Finally, the participants are put through a challenging Field Training Exercise (FTX) that simulates real-world attacks as much as possible.
Whether it's during interrogation sessions, active shooter scenarios, vehicle assault simulations, or other FTX stages, the on-site training incorporates a degree of Stress Inoculation (SI). Among other benefits, SI helps participants to understand how they react during very stressful situations. It allows them to make any mistakes in a safe setting, and to correct infractions during training rather than to only discover problem areas in the real-world. SI also builds confidence, and helps individuals recall the training they received should it ever be needed during an actual incident, crisis, or emergency.
Some of the FTX scenarios involve a good deal of gunfire. This generally involves AK-47s and a number of pistols. Blanks are used for obvious reasons. Over the years we've tested and used a number of rifles and pistols. Some of those designed to only fire blanks have been problematic. Although all firearms or ammunition sometimes malfunction, and it's important to train how to handle such issues, some of the blank guns we've used or tested proved to be unreliable to an unacceptable degree.
In February of this year we purchased a Zoraki 918 9mm Blank Pistol with a titanium finish (shown in the image above). The model number is 38-918-T. We purchased this and the blank ammunition from BlankGunArmory.com The pistol cost $99.99, and the blank ammunition (38-9MMPKF) sells for $17.99 for a box of 50 rounds.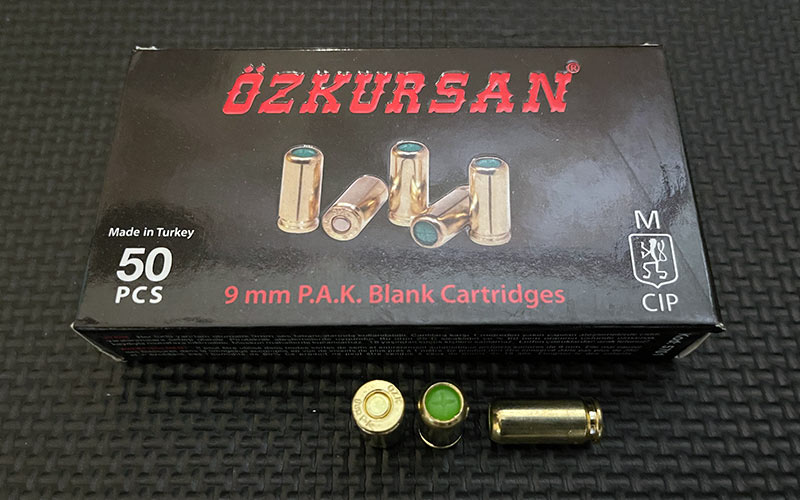 So far the pistol has run flawlessly. We've had only one issue, and that was due to a bad primer on one round of the blank ammo. This compares to dozens of misfires we've had with other blank guns. So far we are very impressed with the reliability of the Zoraki, and would recommend it for anyone needing a 9mm blank pistol for training.
In case you're wondering, the 9mm blank ammo sounds almost exactly like normal 9mm rounds. For this reason ear protection should be worn when firing blanks. It's also very important to not point a blank pistol or rifle directly at people, or to allow young or untrained individuals to operate them without supervision. Just like with normal rounds, blanks fire a significant blast of hot gasses from the barrel. The only difference is that there's no projectile in front of the gasses when firing blanks.
We store the Zoraki in a Pelican 1400 case when not in use as shown below. The ammo is stored in a plastic RangeMaxx ammo can available at Bass Pro for $9.99.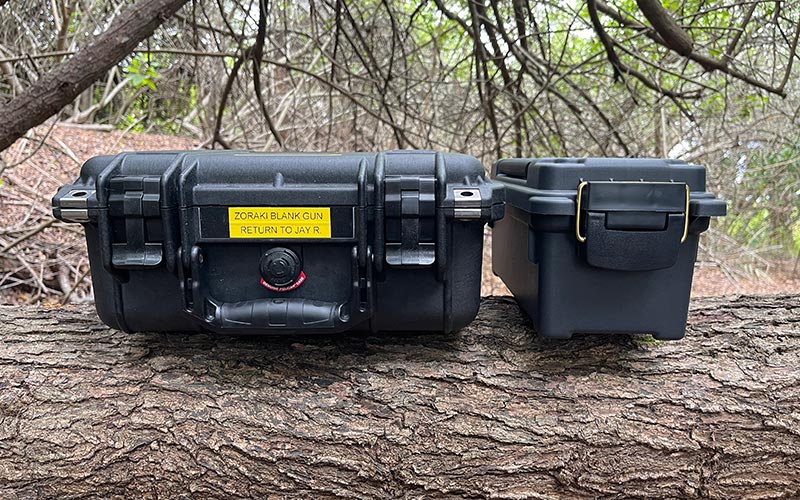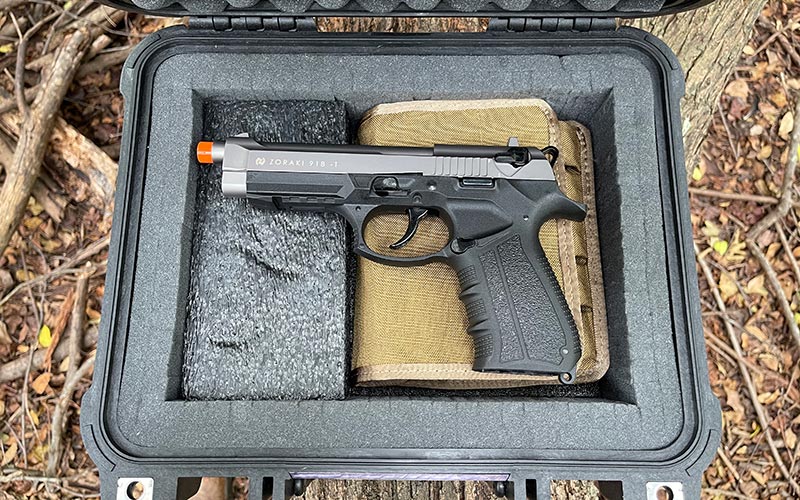 We also ordered extra magazines (SKU 16-918). These sell for 14.99 each. We load 17 rounds into each one, and store five magazines for ready access in a TUFF 5 In Line Magazine Pouch which can usually be found online for about $35.00.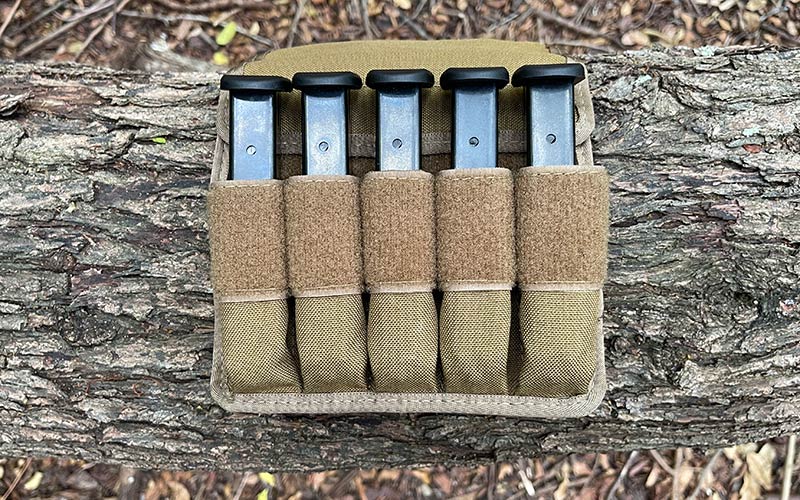 Incidentally, when we received the shipment of extra magazines the box was damaged, partially open, and two magazines were missing. We called BlankGunArmory.com, and to their credit they sent us two new magazines at no cost even though they were clearly not at fault for the damage to the box during shipping.
If you run on-site training that includes stress inoculation and necessitates firing blanks, we recommend that you consider giving the Zoraki 918 9mm blank pistol a try.
As always, remember that Panoplia.org has no affiliate relationships with manufacturers or retail suppliers, nor do we participate in third-party advertising. We simply share our views about gear and supplies that work well for us under hard use.